Check out our Youtube channel for more videos: ConversionWise
In the world of digital marketing, it's all about ROI. We're always looking for ways to improve our situation and generate more revenue so that we can scale effectively without losing sight of what matters most – like making money! Luckily, whether you work with lead generation or landing pages today we have 10 components to share that will help take your campaigns up a notch.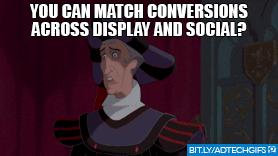 #1 Value 🤑
To have a strong value proposition. Your headline should be benefit-driven, which ups feature almost all the time. Emotive-driven statements are more eye-catching and stimulating. It hits the requirement and keeps the audience emotionally involved. Highlight the key benefits following the headline.
#2 Images 🤳
Of course, as always, imagery is super imperative. Make sure the image is relevant and high in resolution. Do not mislead or confuse the consumer by adding images, which have no relevance to the product component itself. A nice product image is key
#3 Social Proof 🤔
Social proof is a principle, that you should implement without even second-guessing. There are still pages ignoring how important these principles are. Get yourself a testimonial that is authentic the rougher the better because it is more believable when it is genuine. Make sure your start rating is not all five, make it more you elongate it and pull out on a statement, which is heavily emotive. A 4.9 or 4.8 rating would be deemed more viable and understandable. It is a much more plausible outcome.
#4 Trust 🤷‍♀️
Relays the element of trust. Trust is key, and we have always emphasized how trust is something that can boost conversion instantly. Trustworthy pages are less likely to be found and frauds are common. Using appropriate seals of payments are used to portray the trust element so individuals are much more comfortable investing money and time.
#5 CTA 🎁
Focuses on our call to action. It increases the click-through rate by 40% if you use an emoji in your CTA. In addition, please ensure your CTA is in a different color than your brand or scheme color, so it can stand out. Keep the call to action message very standard, as it deviates more than the regular and norm, the more inconsistencies are spotted and consumer is like to get overwhelmed and not level on the trust component with you. Inconsistency does not go well with the human psyche.
#6 Simplicity 😊
Our sixth point prominently focuses on keeping it simple. Make sure you have a breakdown of how to go on about a purchase and what your consumers would need to do following a purchase. This could be presented by implementing process steps with distinctive and to-the-point information.
#7 Interest 👍
Grasping interest. The way to go about this is by keeping it simple. People on do not have a lot of time on their hands, and the easier it is to buy the product, the more likely a consumer will follow it too. This can be communicated through a process step stage, which shows how you order or receive the product itself. Again, words to live by, keep it simple. Hit on people's pain points and produce a solution, which would facilitate their problem. Ensure you follow through with a strategic principle. Too much text is rather overwhelming, and in such, bulleted lists would be a viable solution
#8 Repeat CTA's 🚀
Repeat your CTA. Do not wait until the last section of them to spot it. Ensure they can access the CTA so that they can make the choice to make a payment at any given time. Do not have them looking for it, make it easily accessible.
#9 More Social Proof 💕
Which we have already touched upon, is social proof. There should be a special view section dedicated to displaying proof. Place an emotive statement with it to draw them in. Use genuine images or videos so that your audience is easily accessible and really to the point. In addition, of course, we have already spoken of this in multiple encounters.
#10 FAQ 🤷‍♂️
To have an FAQ section. Make sure the audience has all the info needed. No one enjoys digging for information, and ultimately you may lose the sale. As such, keep the FAQ system up to date and ensure you provide them with an engaging forefront. This is often ignored and leads to many clients having low conversion rates, which may be extremely inconvenient.