Click here to subscribe to our Youtube channel : ConversionWise
Today's video is about how to optimize your landing pages, although we are investigating some of the landing pages that our facebook community asked us to look at. The principles and points mentioned in the video can be applied to almost all landing pages, to uplift your conversion rates.
Lets Begin! 😊
The very first thing we are going to look at is the loading speed of the page and to do this we are using a free tool known as Pingdom. This will give us a rough idea on how our pages are performing, and page speed is a crucial factor to conversion rates. Every second that you decrease your load time can increase your conversion rates by 5-10%.
So make sure to reduce the speed as much as you can!!🚀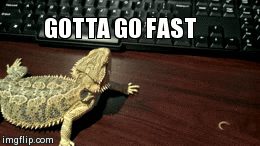 Now as we can see the load time for good example is 1.99s since it is a Shopify website it isn't too bad, Generally Shopify stores are slow to load. But if your website is taking lets say more than 2 seconds to load you need to talk to your developer and see where the problems are, and how to optimize them for your landing page, even if you do not do this it is imperative that you at least compress the images on your landing page it is insane how much of a difference compressed images make vs non compressed images.
Good loading speed example
Bad loading speed bad loading speed example
Smaller image size means better loading speeds!!

As you all know we at ConversionWise have been working on conversion design for over a decade and one of the most important principle that we work on and guide our clients is the AIDA principle which stands for Attention, Interest, Desire and finally Action, and we mention this every time we possibly can. AIDA principle brings about the component of how a page should be structured. Which is why we recommend that you should apply the AIDA principle to every single page that you create.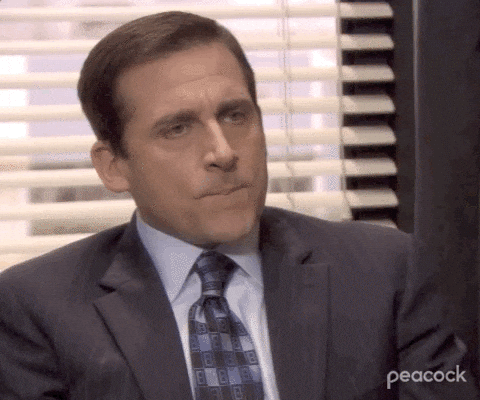 Now what does that mean?🤔
It means we are capturing the audience's attention at the very beginning before they scroll through the landing page, and as they go through the page we can slightly nudge them to increase their interest with engaging content, after which we are going to create a desire for the product or service using case studies, testimonials and ending it on the using a CTA which is the action, this encompasses the AIDA principle.

In our audit we are looking at desktop landing pages but the points mentioned apply to both mobile and desktop.
First impressions are important!🤳
Remove distractions. Your landing page should be clear, concise, and easy to navigate. If it's not essential, don't include it. Stick with what your visitors need to know and nothing else. A centralized logo tends to be a bit distractive, so we promote the left-aligned approach. When using headlines make sure to use emotive headlines, think about the benefits of your product/service. Try to incorporate a feel-good factor or benefits wherever you can, especially in your headlines which really grabs the consumers interest. Make sure to add user reviews with images and try to use 4.7 or 4.9 instead of 5 stars, our research shows that 5 stars does not look as authentic and believable to the customer.

Create Scarcity.
A subtle way for the customers to take action is to create scarcity, one of the ways you can do this is by adding how many products are in stock. Another way to nudge customers into taking action is by adding a discount make sure that you show the monetary savings instead of just a flat percentage. Remember we need to make the process as simple as possible for the consumer.

CTA CTA CTA 🎁

The call to action button should not be animated. Make sure there is no fading in or out.
Make sure that the CTA stands out on its own, one of the ways we can do this is by using contrasting colors. Make sure that the CTA is clear and legible. Also make sure to add emojis on your CTA's. Our research shows that emojis on CTA's can increase the click through rate by up to 40%. Crazy right we know, and always make sure to use trust icons below the CTA. Make sure to add a CTA as you scroll through the page and not just above the fold, we need the audience to act and one of the ways we can do that is by repeating the CTA throughout the page.
*Remember to use your payment icons below when adding the CTA, you can also add your review ratings along with the CTA
Good CTA
Why is it good?
1. Using an emotive headline
2. Contrasting color's for CTA
3. Using an emotive CTA
4. Using an emoji in CTA
5. Using Social Proof
Bad CTA

Why is it bad?
1. Headline is not emotive
2. CTA is not emotive
3. CTA does not include emojis
4. No Social Proof
5. No Trust icons
Social Proof and FAQ's 👍

Always make sure to add social proof to increase the credibility of your product/service.
Using images, ratings and reviews.
Good review example.


Why is it good?
1. Using Real-life images
2. Using Name of the reviewer
3. Using Verified purchase
4. Using Snippet of the Review
5. Using Star rating


Bad review example.
 Why is it bad?
1. No Real-life images
2. No star rating
3. Full review
4. Unsure if review is verified

Here is something that most people overlook when making their landing page, the FAQ section, typically on a ecommerce store customers will have the same questions so it is recommended that you add the FAQ section for the product/service inside the landing page instead of creating a whole other page for FAQ's, try to pick your top 5 questions and add them to the landing page.
This is important!

Because when we come to the bottom of a page as a customer we are looking for something, something that has not been addressed and we are searching for it so address that with the FAQ section in your landing page. Don't make them click away, in many cases the people that are coming to your landing page come through ads and we do not want customers to leave the page, without the customer getting the answer to their question which in our case is the purchase of the product/service.

Make sure to end the page with a CTA instead of making the customer scrolling back, remember that we are here to make sure that the process for the customer is as simple as possible.🎊

If you would like us to help you with your landing page and increase your conversion rates, book a call with us now.