Check out our Youtube channel for more videos : ConversionWise
How do people convey trust on their lead gen websites?🤷‍♂️
There are multiple ways of doing and achieving this. Persuading your audience is no easy task, but with some level of creativity and originality, you really can capture your consumers. Especially if you make use of stimulating and vibrant imagery to tag along with it.
Proof in the form of images is the rawest form of truth you can offer your consumers. And it does wonders in terms of achieving conversion rates. So many web pages and stores still don't include images of their products, causing their turnover rate to remain super low.
The other way in which you communicate trust to your audience is by showcasing an association or agreement you have with a certain credible social group. In some cases, you would also have sponsors for certain product lines. Such as a health product may be sponsored by being associated with a social group such as a gym or a sports team.
In doing so, you maximize conversion rates by boosting authenticity and trust.  These should go in hand with salient and visible icons which should be placed in your hero section, right above the fold as a general rule. The trust filer stars, if you choose to incorporate them in your landing page have to be easily recognized and need to be visible in every corner of your page. Such visual stimuli tend to be more easily perceived and noticed.
For E-com and store-based landing pages, it is a rule of thumb to add their respective payment icons in their hero section. There are still to this day so many product pages and stores that proceed along with their business without having any of these payment icons in place.
Not only is this potentially posing as a disadvantage to the overall activity and traffic on your website, but also does not allow for trust to build up. The monetary exchange must be facilitated and encouraged with proof of authenticity, which these pages may lack.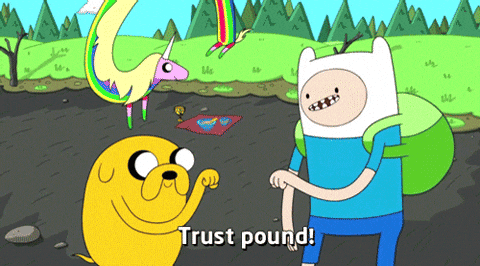 There are five critical elements that come above your fold. Imagery, value proposition, social proof, and call to action. As soon as consumer land on your webpage they should see a thoroughly laid out hero section comprising all the trust icons below. But again, there is twice as much emphasis being drawn in on payment icons, it only quickens the process of gaining trust.
Sentences and phrases like "guaranteed return ' can further promote trust. This can help facilitate authenticity and be clubbed together with the payment icons you choose to display. Such statements allow the consumer to feel at ease when they are battling with the possibility of investing in a product. Knowing they'll get their money back will encourage them to take the step.
Types of Trust icons 👌
Trustpilot
Featured in
Payment Icons
Security Seals

Now what about lead generation?
There are very often some comments about how led generation is not the primary tool we can make use of when wishing to gain and direct traffic. But this notion in itself poses to be faulty.
What certain pages do is convey optimal trust through creativity. Grammarly's main site really is perhaps the best example of that. The minute you land on their home page, you have a clear view of all the trust icons, comprising of Facebook, Twitter etc. Also, as mentioned, lead generation plays an imperative role in promoting the content of the webpage.
Any accreditation we have, any form of association you have that can help boost activity should be enlisted directly on your page. Using powerful trust icons as mentioned previously can massively revamp and pose as the last push a consumer would need to buy or invest in a product. Reaching that last push stage is of absolute importance.
How Grammarly gains trust?
Again, ensure your icons are salient and stand out prominently. However, there are cases where if we don't have the business accreditations or sponsors for your business, make sure to portray how the personal information provided by individuals will remain. With e –com, most of the business underway is in monetary form.
In lead generation, asking about personal information could equal to the risk of getting scammed. Ensuring security really elevates a consumer's motivation to give away their personal details and information more readily without any foreboding form of reluctance.