Check out our Youtube channel for more videos : ConversionWise
What type of landing page might be right for you?🤷‍♂️
We chosen the most popular ones in our industry and cover the main categories to help you make a decision.👇
E-commerce Store
We will start with an e-commerce store such as Pacamask. This is one of the stores we created. You can have a thousand leads we can gain through different kinds of landing pages and websites. The whole point of having a store is important is to communicate and sell organic stuff.
If you are trying to optimize your email campaigns and get right to the consumer then there is no better way to establish that than incorporating a store-like landing page design. Having a store as your homepage helps you build brand awareness and solidifies confidence in your consumer and audience. Your contact customer care and lining out more personalized experiences such as having pictures assembled underneath each product you are aiming to sell further create that component of trust that we at Conversiowise have massively emphasized in the past.
Authenticity is key and it will surely drive a business toward success. You can generate traffic to your product page over the homepage. In most cases, we advice you to direct your paid your direct response sales page. However, you should test driving traffic directly to your product page. In that case, we must optimize your product page to a maximum. When I say optimizing, I mean having a clear call to action, creating scarcity, and really highlighting the benefit of the product going alongside social proof to really crisp out the end.

Direct Response page
The other big player in our industry is the direct response sales page of course. There are many reasons why those kind of formatted pages are preferred or have an advantage over other landing page layouts.
The first reason is it is incredibly focused. If you are paying to direct traffic towards one page, you have only a single lead which directs you towards different sections. If you have a product you haven't tested, testing the mere concept can be achieved through the direct page idea. Thus, it is ideal for testing and caters to zero distractions. This is purely relevant for e-com and is optimal for getting high conversion rates. New ideas for testing innovative product ideas start from a direct sales page.

Advertorials
You have another common form of landing page design which is advertorials. These sit before your landing page and they warm your consumer up to the offer. It could be a health product you are trying to promote,  where you incorporate informative pointers to lay out a brief introduction about what your product aims to achieve to your consumer first.
The point is to provide them with subtle clues and built upon the main theme or focus of the product. Advertorials are key for native traffic. It will make the consumer's journey informative and really provide you with high conversion rates.

Funnels
Funnel advertorials are also super good for lead generations. What we do with these lead generation pages is you are collecting information. No money goes hand to hand but you are collecting details to get them on call and gather data about all your potential consumers. We recommend going for a direct response lead generation to keep your consumers and your business idea really focused.
These can be simple, such as just getting an email with a simple form layout. But it could also be complex such as working in an insurance company where capturing in-depth information is key. Detailed oriented forms can become an issue.  Because they are so detailed and ask for excessive information, we need to break it down into a multi-step funnel so individuals can fill it in more readily, since the chances of people filling it in would be low, to begin with. So making it interactive would be essential.
But before all of this, test your funnel. Remember to do that by also placing an advertorial and seeing which one gets you the best response. Split test to really analyze your conversion rate. It is so important to keep the perspective of testing in mind and incorporate that when establishing websites and landing pages.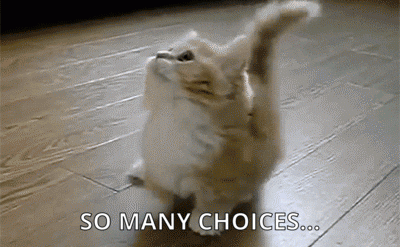 There are many more pages, but we aimed to really give an overview of the important ones comprising of features that we often miss out on. Take this procedure step by step and cross-check and run multiple tests to ensure you are receiving maximum conversion rates!
If you are unsure on which landing page you need book a call with us so that we can help you! 👍