Check out our Youtube channel for more videos : ConversionWise
The reason I wanted to focus on this in particular is the fact that this component is very often overlooked and ignored. We have a conversion rate calculator and examples to support it.
You can check out your Conversion rate here 👍
Often conversion rates are switched with traffic, and the focus is not on the conversion itself. The thing is, you are leaving an important component behind. The power to increase and optimize comes from our conversion rate in particular and the more one outcasts the fact, the more risk the individual has of not optimizing their product pages. As a consequence, they have low traffic and resale value.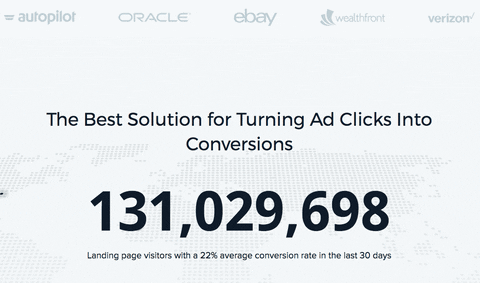 What is the conversion rate?🤷‍♀️
If we have 10.000 visitors on our website, and if the rate is 1%. This is a typical conversion rate we would see prior to the implementation of some of the principles you need t establish high-level traffic. It is getting you approximately 7.000 $.To elevate this, 4% rate, the application of strategies correctly leads o over 400% conversion rate, simply by powering up and optimizing the existing features you have.
A massive change in lifetime value is massive, and for people, sometimes only a simple and minor increase could add even a small increase in your revenue. If you have a product store and you are not using an upsell or cross-sell-based website than your disadvantage grows twice as compared to individuals generating revenue through Shopify-based platforms.
You can elevate this by turning your product into a subscription-based element, to achieve a prime ROI. Increase although an overused word is so important to understand.
No massive design skills are required to achieve high rates
Trust 👍
First, of course, we have a strong value propositional and social proof above the fold. Trust is often missing, especially including trust seals and payment icons. You are encouraging people to invest, and they will need to see that usual cue to initiate a process of trust and make them believe you are in fact an authentic and reliable company.
Placing those trust seals below your hero section is fine, as long as you do have them placed in the hero section as well. You could couple this with a star rating, and perhaps how many customers trust your product.
Social proof can be further solidified by implementing an FAQ section, so you can address any potential questions they have. This will also encourage your consumers to invest more readily since all their queries and concerns would have already been addressed in the section itself.
Scarcity🎁
Additionally, employ methods of scarcity by using emotive sayings and sentences to get across to consumers. The use of emotive and expressive language when selling a product online helps solidify trust but also conveniences the consumer to invest.
Terminology is important to make your consumers take the action. The image of the product is vividly placed in the corner and shows the product very clearly. Remember, it is all about the consumer content.
Process🤑
Of course, we cannot miss the process steps if customers have to subscribe or sign up. This is obviously product-dependent. Again, our call to action is placed in the hero section area, and then at the end so the consumer sees the call to action right before they exit the page. But do remember to add the last call to action button without fail.